Feast your senses on a sensational pairing that's perfect for the season of spring! With a fruit-driven palate and well-balanced acidity, our Essence Chardonnay is a fantastic match for rich seafood and shellfish dishes, such as curried mussels. Follow the simple recipe below to recreate this mouthwatering pairing at home.
*Serves 2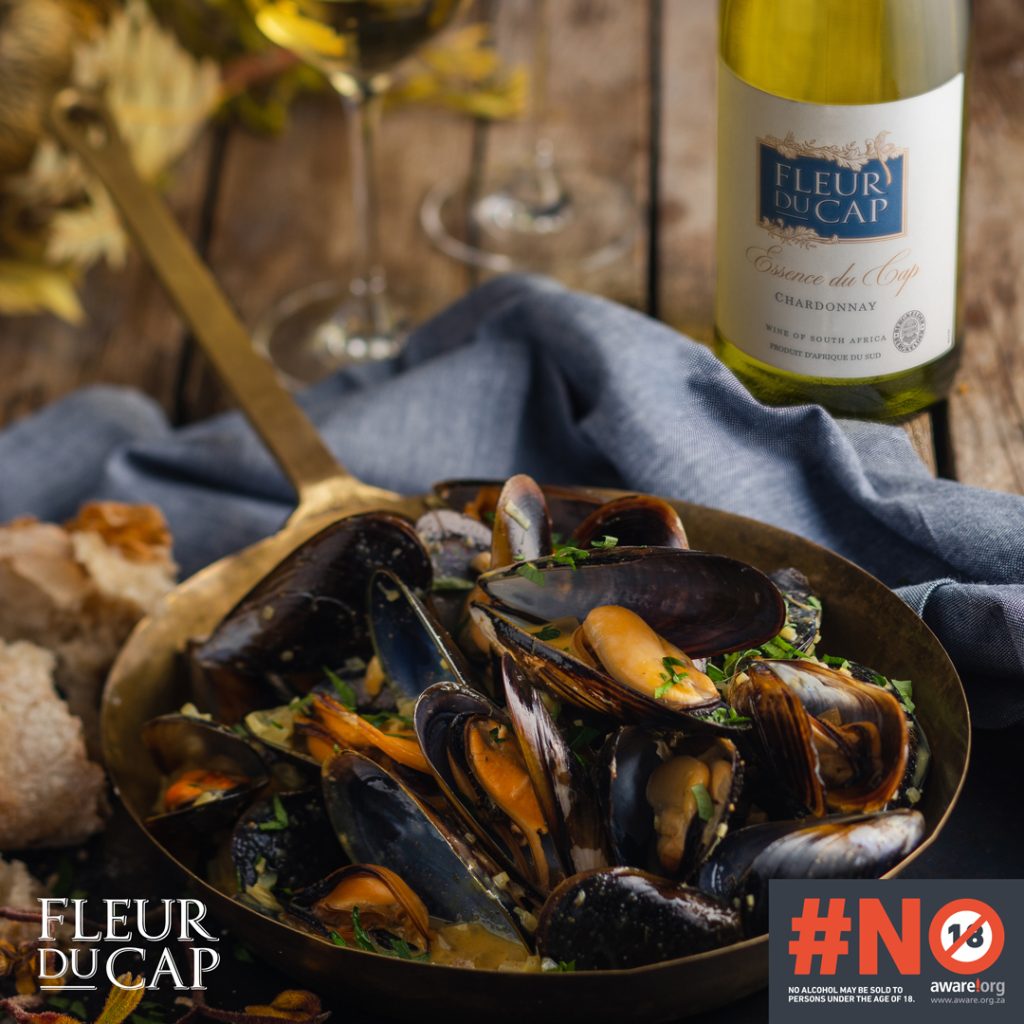 INGREDIENTS
2 tbsp (30 ml) oil
1 onion, chopped
1 clove garlic, crushed
2 cm ginger, finely grated
1 tbsp (15 ml) curry paste
½ cup (125 ml) Fleur du Cap Chardonnay
1 tin coconut milk
1 tsp (5 ml) apricot jam
Juice of 1 lime
Salt and pepper, to taste
1 kg mussels, beards removed and scrubbed
A small handful of parsley, chopped
Crusty bread, to serve
INSTRUCTIONS
Heat the oil in a large pot over medium heat. Fry the onions until golden. Add the garlic and ginger and fry for another 1–2 minutes. Add the curry paste and fry until fragrant.
Deglaze the pot with the wine and cook until slightly reduced and the alcohol has evaporated. Whisk in the coconut milk and bring to a simmer. Season to taste with apricot jam, lime juice, salt and pepper.
Increase the heat to high and bring to the boil. Add the mussels, cover with a lid and cook, shaking the pan occasionally for 3–4 minutes or until the mussels open.
Discard the closed mussels and scoop into serving bowls.
Sprinkle with parsley and serve with fresh crusty bread. Enjoy with a glass of our Essence Chardonnay.